Blouses & Cutsews
Updated 27 January 2021

Sheglit Governess Blouse
This was my first blouse purchase. It's super versatile and easy to care for.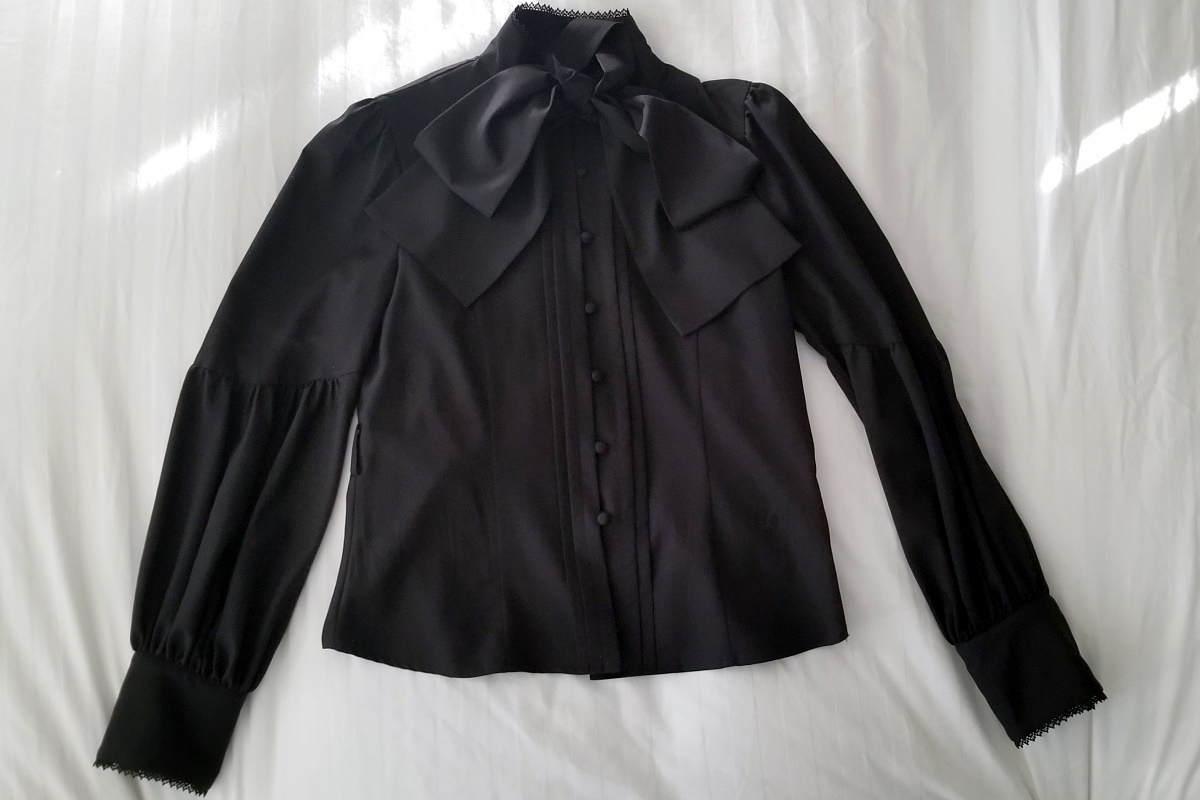 Dark Box Theotokos Blouse
I saw this on Rose Nocturnalia's instagram and immediately fell in love with the sleeves, and snatched one up the first chance I got. The jabot is removable, which I quite like.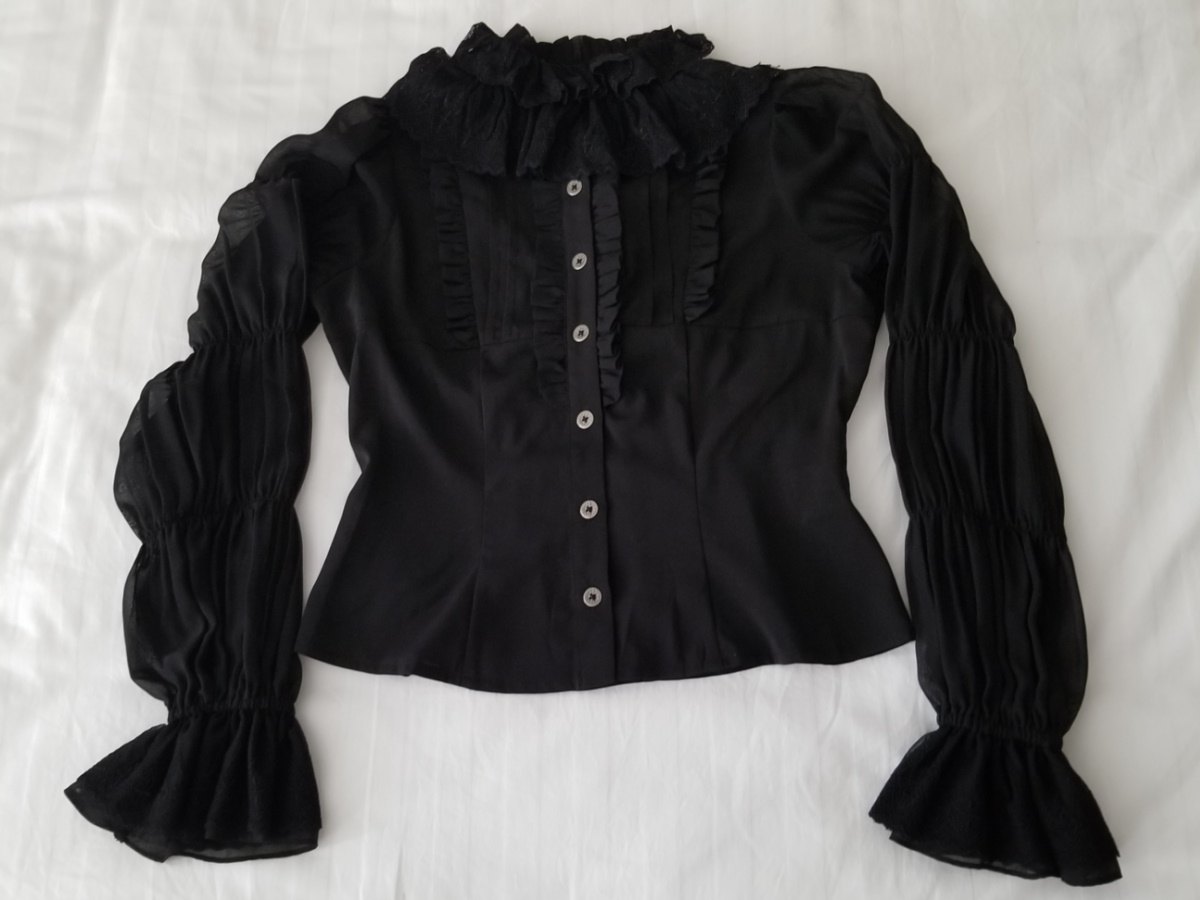 Sheglit Cosette Blouse
Very soft. I haven't gotten a chance to wear this one yet, though I have some ideas for it once Spring & Summer return.
Black Peace Now Blouse
Gorgeous and super flattering. Unfortunately I haven't been able to find out more information about this piece, but I bought it off of Closet Child for a good price.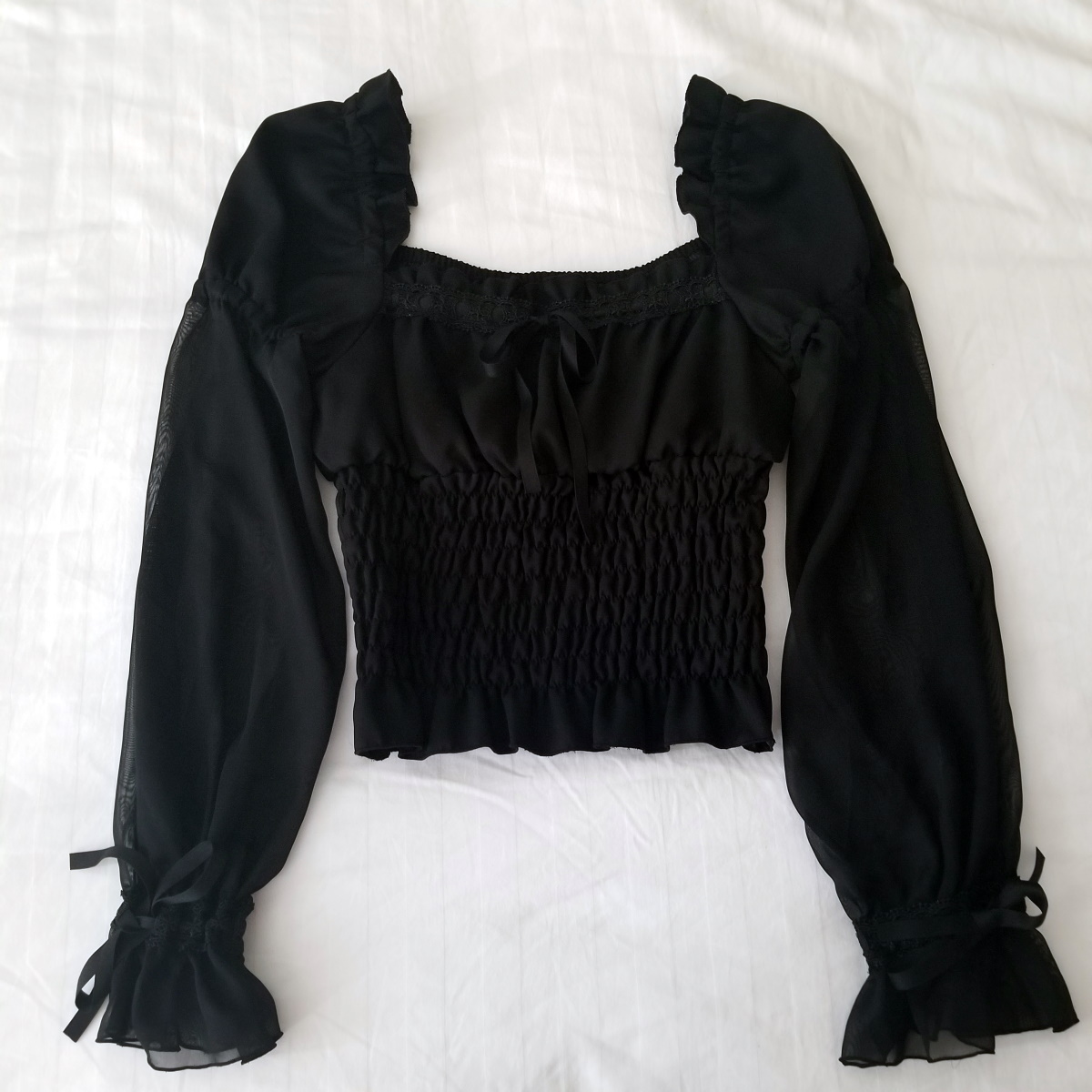 Moi-même-Moitié Lace Crochet Turtleneck
A nice turtleneck with enough thick cotton lace to make it special. I use this a lot in the winter for casual coords.
Moi-même-Moiti Lace-Up Frilled Blouse
Impulse purchase. It's very elegant, though I have to be careful not to eat too much before I wear it, as there's no shirring or 'give' to the fabric...
Moi-même-Moitié Lace Puff Sleeve Knit
Comfy. Nice in spring.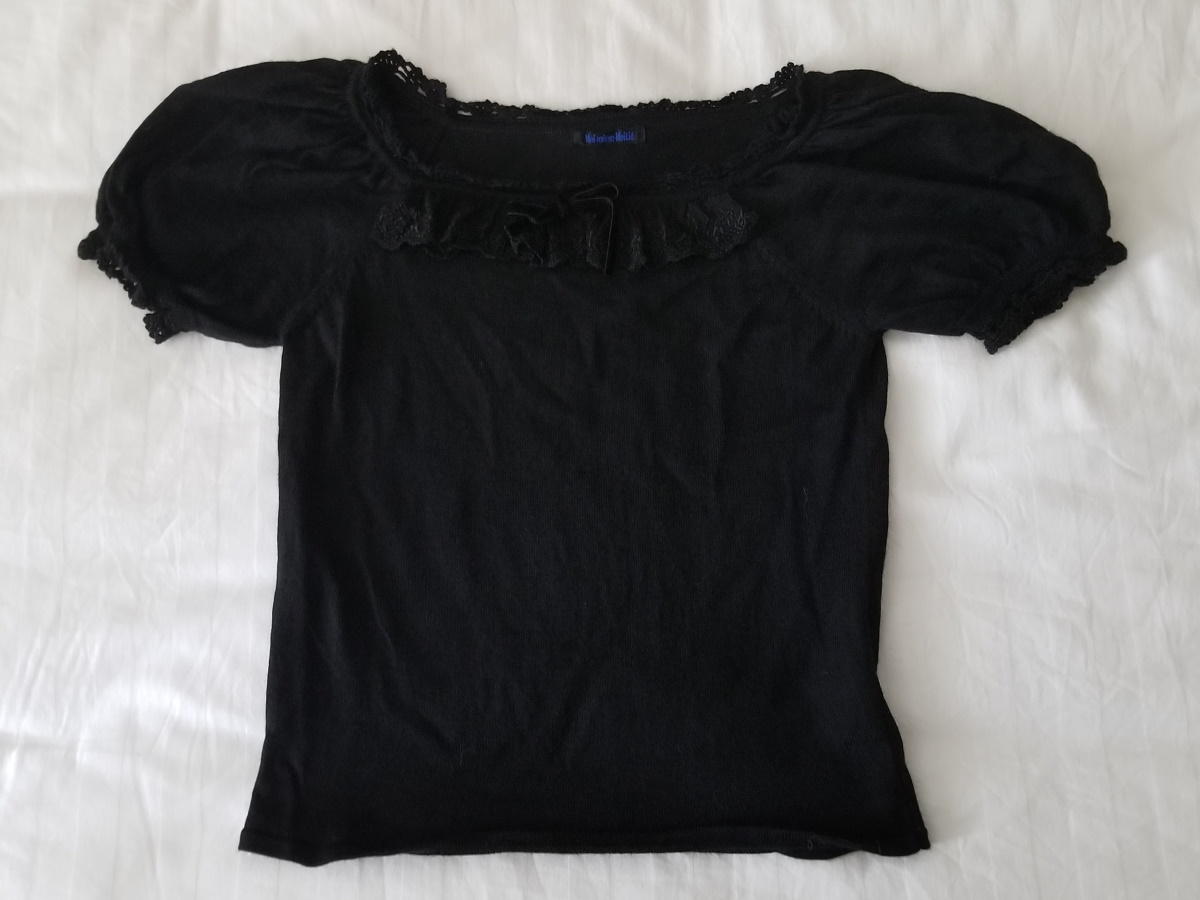 Moi-même-Moitié Georgette Blouse with Frill Tie
Missing the frill tie. I feel so fancy in this blouse! The cut is super flattering and feminine, and the sleeves are lovely to wear.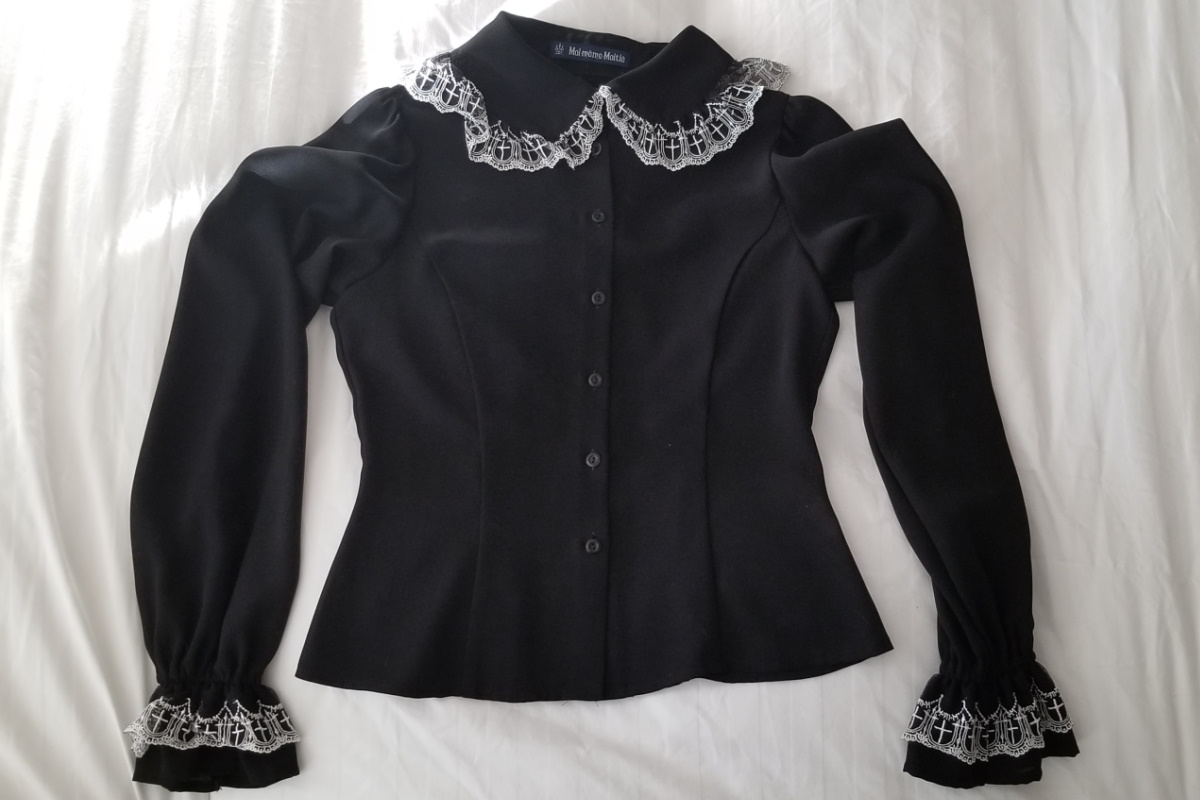 Moi-même-Moitié Cross Embroidered Sweater
From 2000! :0
Sheglit Royal Square Blouse (2017)
I have this one in black, but I need to fix the shirring in the cuffs. It's a very elegant blouse, and super versatile. Even though it was released in 2017, because it's cotton and fairly simple, I think it works well with my older main pieces.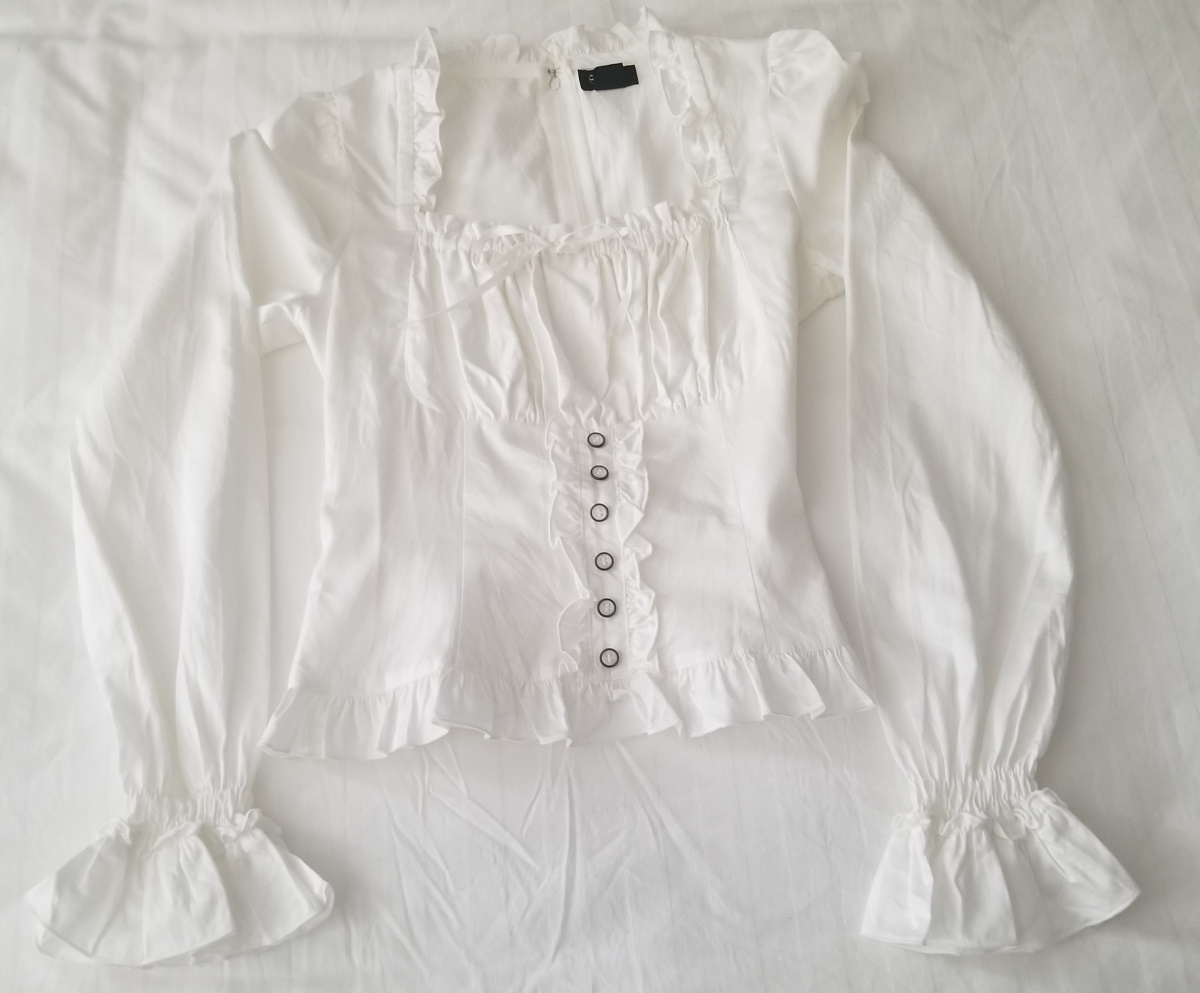 Sheglit Victorian Blouse
A beautiful cotton blouse I traded a friend for, this one has a bit more room in the shoulders and chest and fits very comfortably.
Sheglit Standing Collar Ribbon Jabot Blouse
This is my favorite blouse, it's just gorgeous in real life. The lace details are so fine and pretty, and the blouse itself feels so nice to touch. Also, very versatile. The ribbon is removable, and I use a jabot with it when I want to feel like a vampire. Which is often.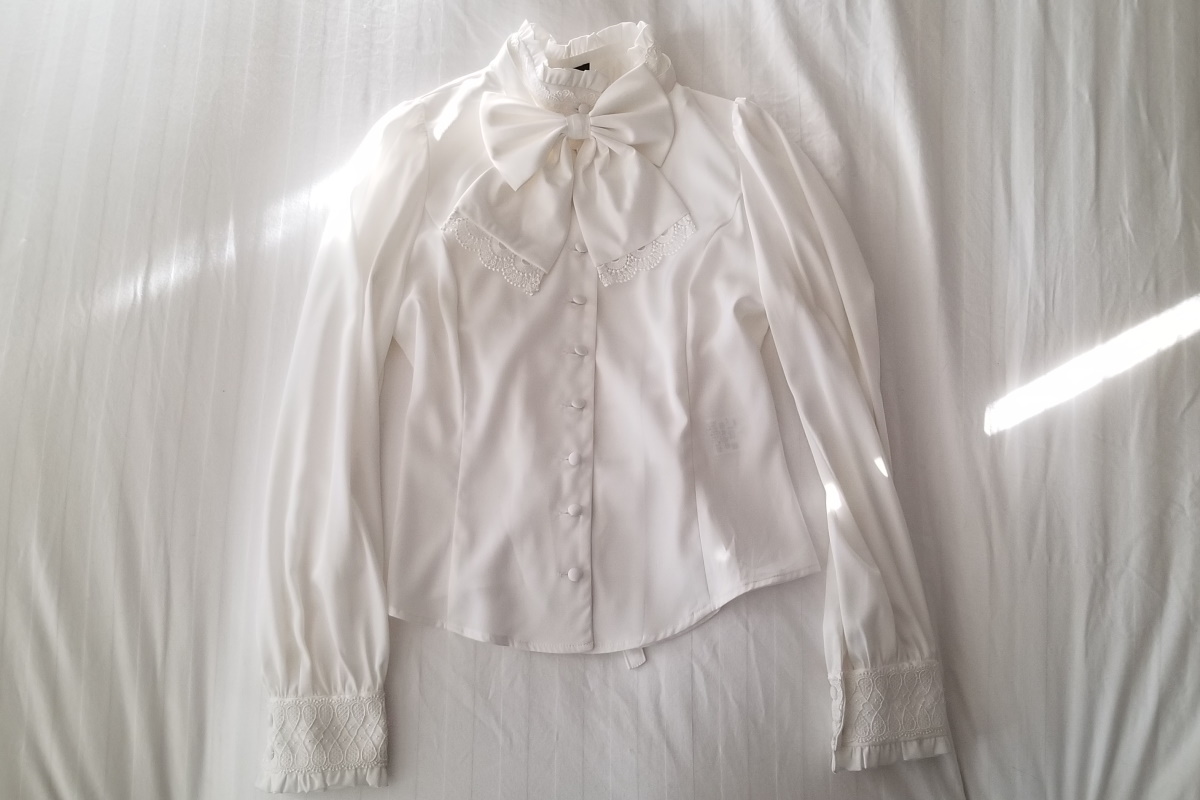 Heavy Syrup Cutsew
I like the black velvet ribbon threaded through the lace!
Moi-même-Moitié Holy Cross Collar Blouse
I had been on the lookout for a Moitie blouse in ivory that suited my Ruins Cathedral skirt, so when one of my friends asked if I was interested in buying this blouse I was ecstatic! It was exactly what I was looking for. Unfortunately it's missing the original lace choker.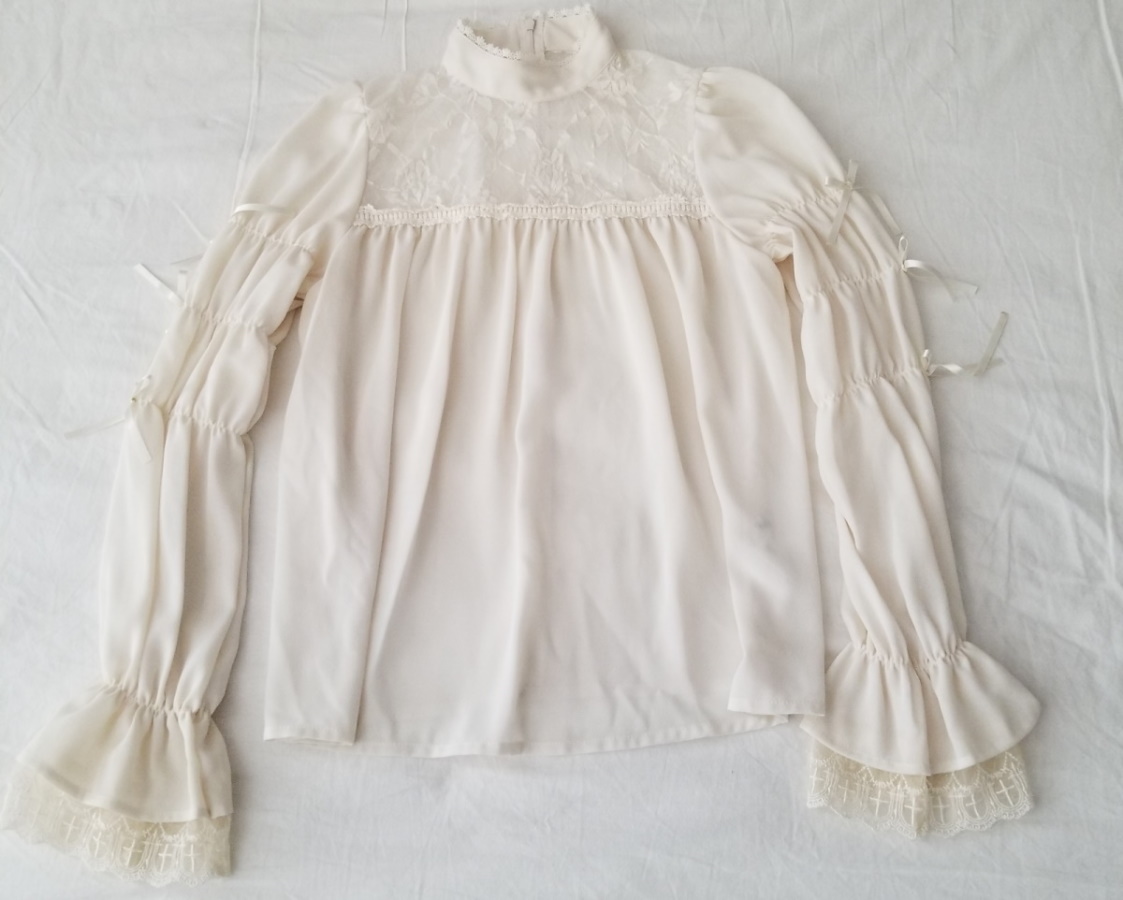 Alice and the Pirates Vampire Rose Lace Blouse
To match my AatP Vampire prints!
Sheglit Prairie Ribbon Blouse
The embroidery is beautiful, I can easily use it in non-lolita outfits. I do find the sleeve bows a bit irritating though, as it makes it difficult to wear the blouse under anything with sleeves. I might change them out for a little button in the future.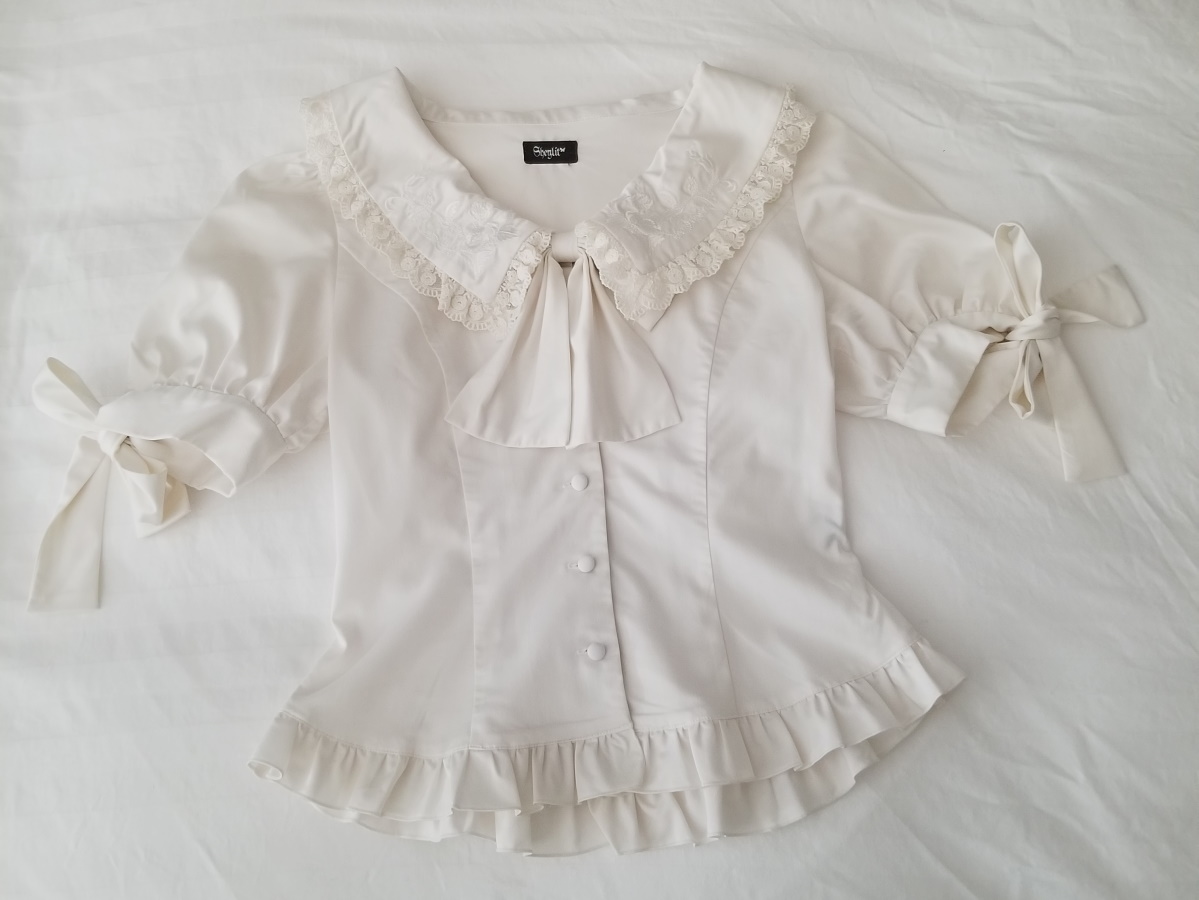 Sheglit Rubber Shirring Cutsew
SO SOFT AND COMFORTABLE. And vampy. This was an impulse purchase, but one of my better ones. I love the sleeves, the color, and how soft the material is. It looks great with corset-skirts.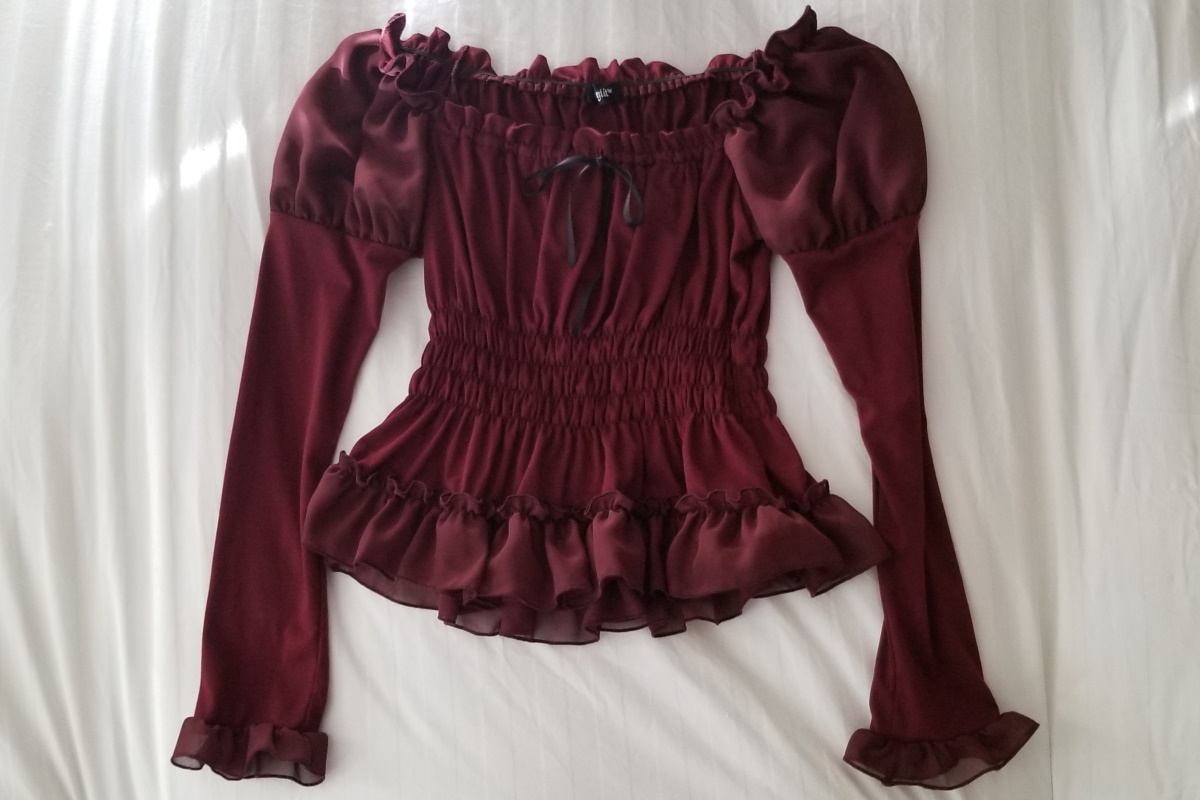 Sheglit Striped Lace Blouse in Old RoseVery Victorian.